Dragon Age 4: All the rumors and details we know so far
Dragon Age 4 | Release Date, Features, Rumors, and What We Know So Far
Good news for Dragon Age fans: Bioware is working on a new game in the franchise. While details are sparse, Bioware staff and freelancers have commented on Dragon Age 4's existence several times in the past year. In short, while we don't know much about Dragon Age 4 yet, there certainly will be a fourth game in the series, and development is already underway.
As the world eagerly awaits Dragon Age: Inquisition's sequel, here's everything we know about the fourth game in the franchise.
It's been officially discussed and confirmed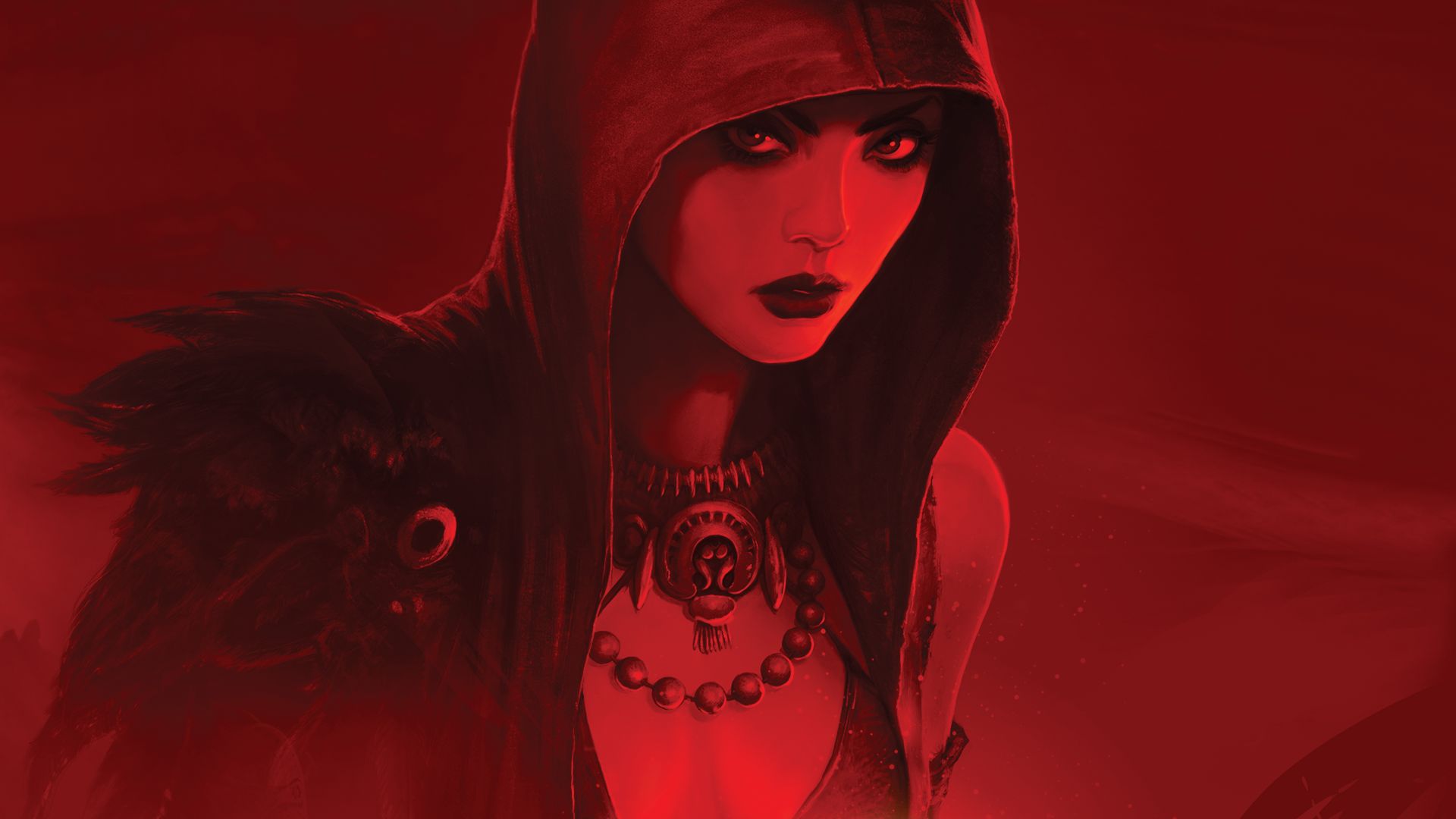 Dragon Age 4 first popped up around May 2017, when Eurogamer revealed the game was under development and included work from Sunless Sea's Alexis Kennedy. The project's existence was later confirmed by both Dragon Age's executive producer Mark Darrah as well as Kotaku's Jason Schreier, after the latter wrote an in-depth report about Anthem and Dragon Age 4's internal circumstances.
In short, Dragon Age 4 is on its way, although there isn't anything official to reveal quite yet in terms of name, setting, characters, or release date. Bioware hasn't even released official screenshots yet. But development is an open secret, one that's been discussed for nearly a full year now, and it's safe to say fans can look forward to a new installment to the series down the road.
The game will have 'live' features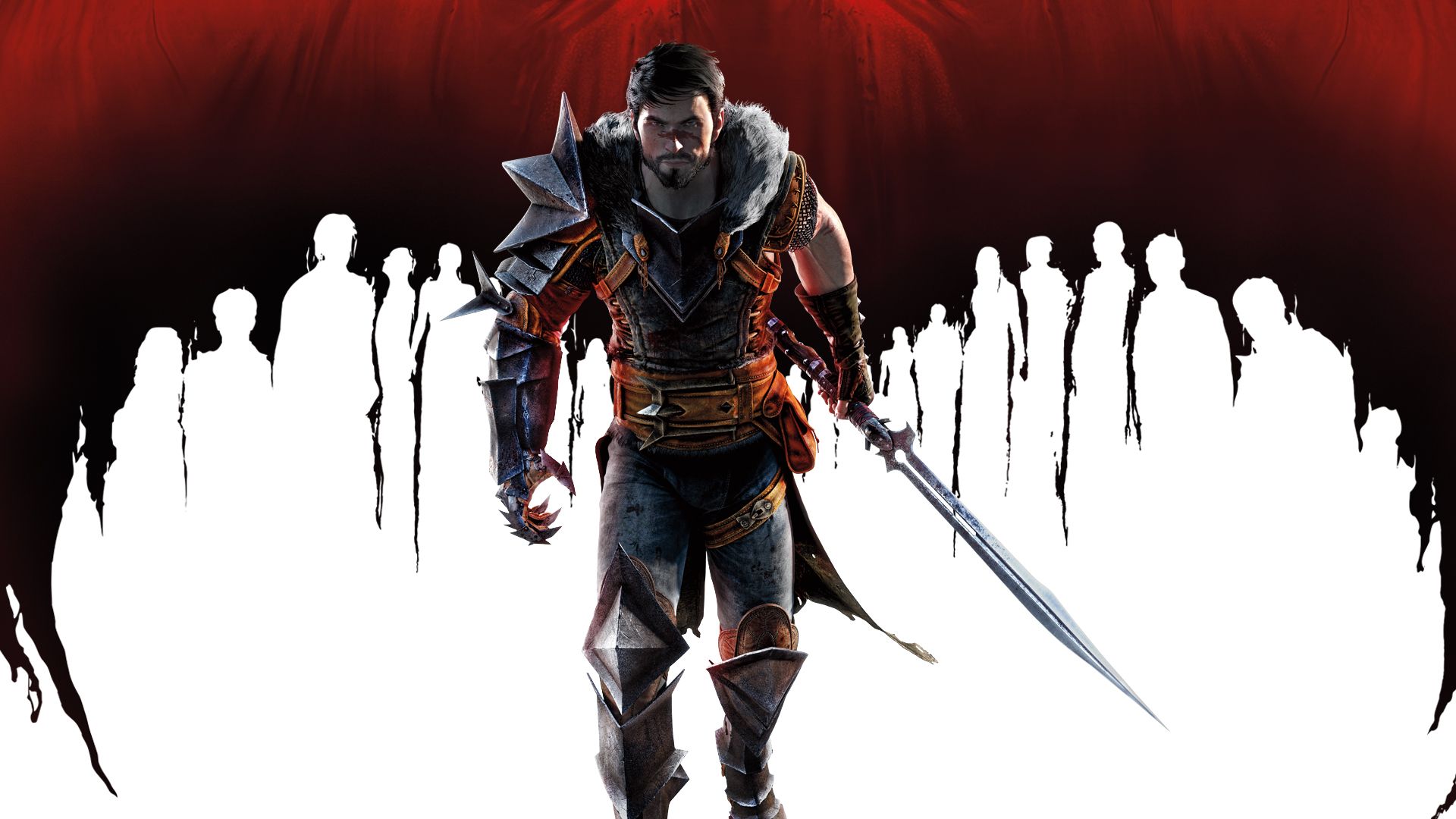 In Jason Schreier's piece for Kotaku, he revealed Dragon Age 4 will have some kind of "live" element at play, suggesting that the game will have both a "heavy focus on characters and story" while embracing EA's "games as a service" model.
Dragon Age fans quickly feared that EA would implement microtransactions and loot boxes into Dragon Age 4 after the report, sparking some initial concerns. So Casey Hudson, Bioware's general manager, stepped in to explain what "live" services mean.
"Too early to talk details, but when we talk about 'live' it just means designing a game for continued storytelling after the main story," Hudson tweeted. In short, expect story-based DLC.
Hudson also stressed that Dragon Age 4 would still be "story and character focused," so it sounds like the latest Dragon Age will play and feel much more like the initial trilogy than anything else. So at the very least, don't expect any fiascos on par with Star Wars Battlefront II's loot box controversy.
Dragon Age 4 has been in production since at least early 2017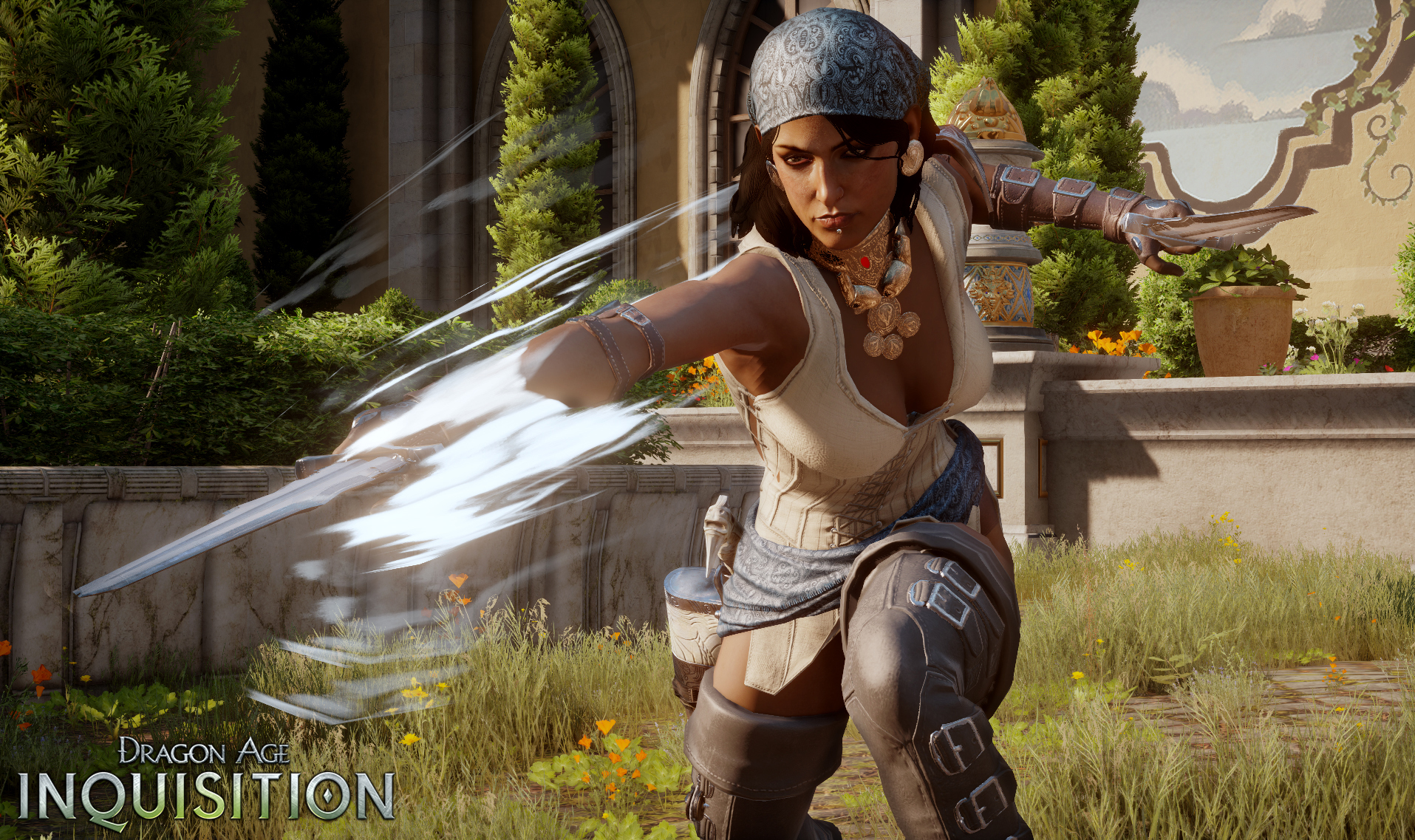 Back in late 2016, Sunless Sea creator Alexis Kennedy revealed that he was signed up for a "six-month-plus engagement" with Bioware. Eurogamer then went on to interview Kennedy in mid-2017 about working with "the next Dragon Age," where Kennedy opened up about writing a "storyline bit of lore" separated from other sections within the game.
Beyond that, it's unclear how long Dragon Age 4 has been in production. But it's safe to say the game has had at least a full year's time in development, not including any pre-production planning before Kennedy hopped onto the team. This means as of 2018, Dragon Age 4 is well on its way through the quagmire that is creating a video game.
It's coming out after Anthem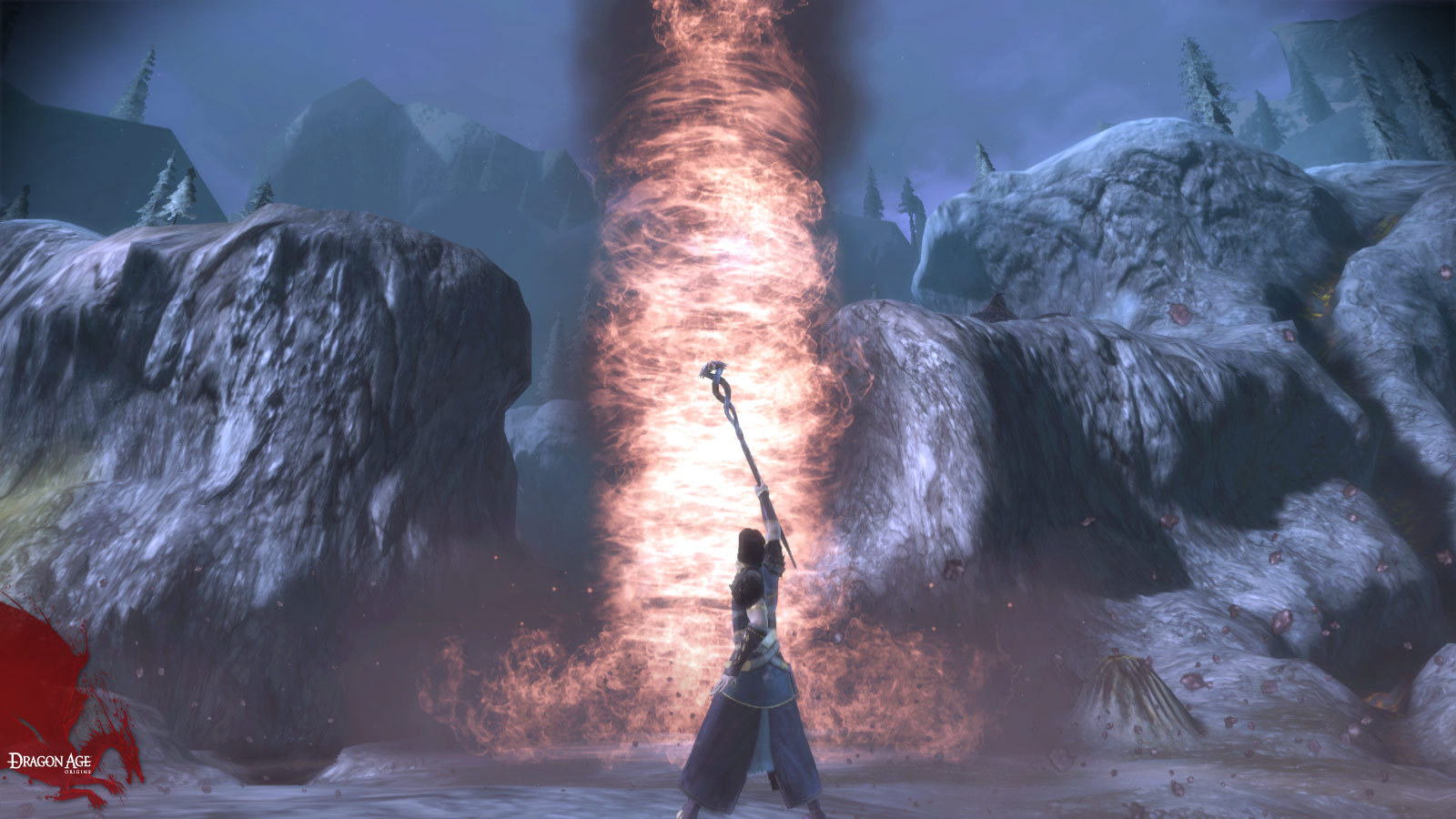 We know for certain that Bioware's MMO action-adventure RPG Anthem is coming out first, then Dragon Age 4 will follow. Dragon Age and Anthem executive producer Mark Darrah confirmed the point in early 2018, after he revealed that Anthem is Bioware's next upcoming title. In short, this means Dragon Age 4 won't launch until sometime in or after 2019, as Anthem has been delayed into 2019.
As for when Dragon Age 4 will come out, it's unclear. More likely than not, though, we probably won't see a new title until at least the 2020's.
The next Dragon Age is reportedly in a "reboot" stage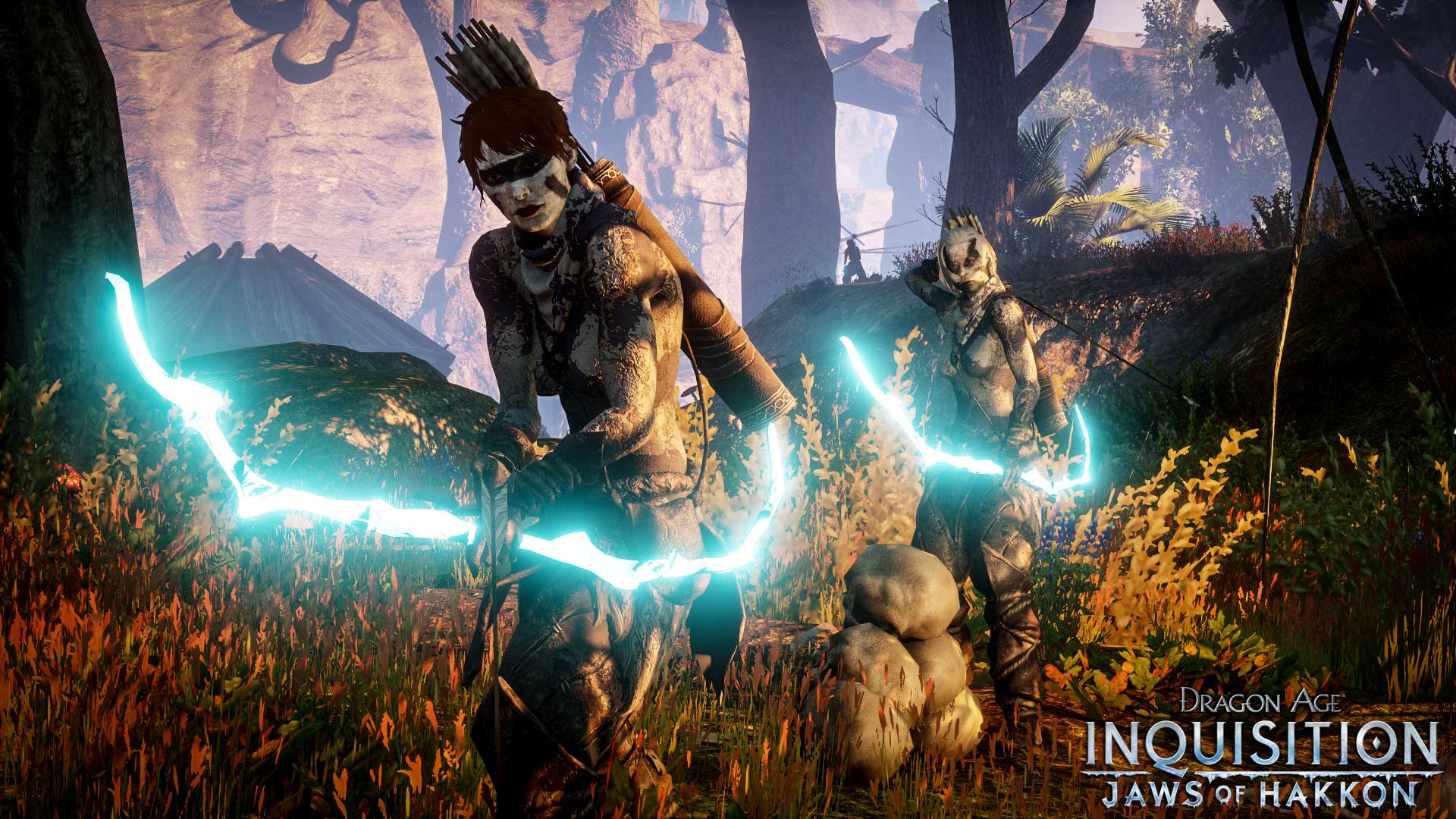 There's one thing we know for certain about Dragon Age 4: The word "reboot" has been used to describe it. That said, it remains unclear whether the game is a reboot for the series, or if Bioware's internal development process has been restarted.
Mike Laidlaw, the former creative director behind Dragon Age, hinted that the next Dragon Age may be either some kind of reboot or is currently going through an internal reboot. Laidlaw used the term in an interview with USgamer, stressing that Dragon Age 4 may have been redesigned in development, and that the game itself probably isn't a reboot for the franchise.
"Very likely they went through a redesign phase, that's pretty normal," Laidlaw told USgamer. "And I've heard reboot, but I'm not sure what that means contextually. I would find it unlikely to be a new Star Trek kind of thing. It's more likely that the existing plans will be re-examined in light of existing leadership."
Bioware hears fans "loud and clear"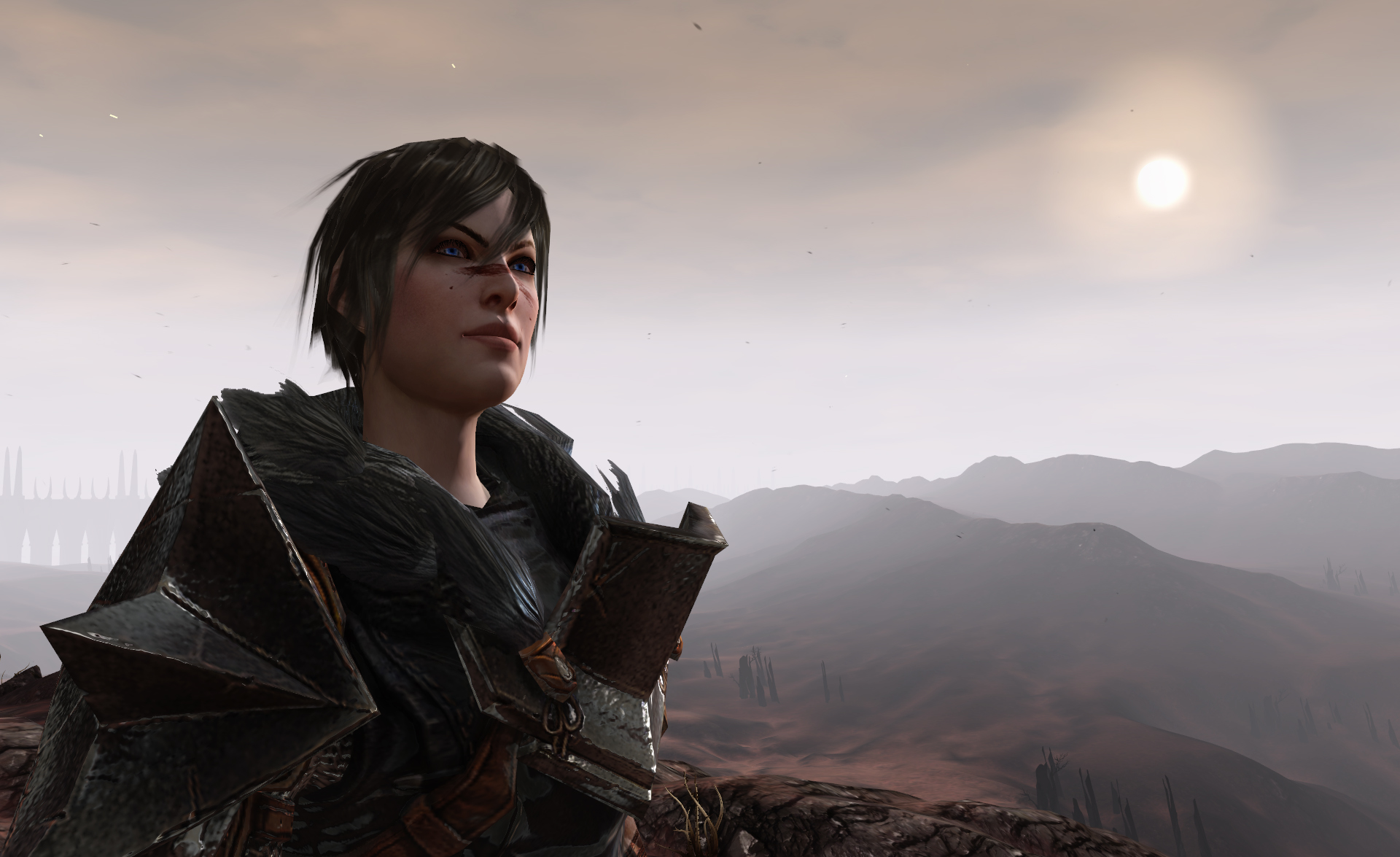 Bioware knows fans want Dragon Age 4, and the studio's developers are not just listening to Dragon Age's players. They're eager to develop a new game, too.
In a summer update post from early August 2018, Hudson revealed that Bioware knows players are interested in another Dragon Age and Mass Effect installment and confirmed that a new Dragon Age is underway.
"We hear loud and clear the interest in BioWare doing more Dragon Age and Mass Effect, so rest assured that we have some teams hidden away working on some secret stuff that I think you'll really like," Hudson wrote in that post, concluding Bioware is "just not ready to talk about any of it for a little while."
That certainly wasn't the first time Hudson hinted at a new Dragon Age under development. In a June 2018 cover story on Anthem for Game Informer, Hudson confirmed that "a majority of the people at Bioware are working on Anthem" but that the studio does have developers "who are figuring out what a next Dragon Age would look like."
It also looks like a new Mass Effect is on its way as well.
"It's my baby," Hudson told Game Informer. "I helped start Mass Effect from the beginning. Of course we intend to get back to it at some point."
screenrant.com
Follow ScreenRant.com
Something New
Dragon Age 4: Everything We Know About The Game So Far
The future of the Dragon Age series seems to be up in the air, but we do know a few concrete facts about the apparently forthcoming BioWare RPG.
It's been seven years since the release of the last Dragon Age game. Inquisition came out in 2014 and was a critical and commercial success, notably becoming the first Game of the Year winner at the Game Awards. Fans expected a follow-up to the story, especially because the Trespasser DLC set up Solas, A.K.A. the Dread Wolf, as the next big antagonist in the series.
Currently, fans know that Dragon Age 4 is coming, as BioWare confirmed the game's development at the 2018 Game Awards. However, most details remain vague, with the studio providing only a few hints of the game's plot and setting. Still, the two teaser trailers did reveal some vital aspects of the game, leaving fans hungry for more details.
10 Release Date
BioWare remains secretive with the release date. The game's troubled production and its rotating creative team surely aren't making things any easier. Still, Dragon Age 4 is in active production as of May 2021.
During EA's earnings call in October of 2019, CFO Blake Jorgensen mentioned that the game would probably come out «after fiscal 22,» meaning sometime after April. However, until more concrete developments are announced, it's safe to assume the game will come out in late 2022 at the latest.
9 A Classic RPG
The Dragon Age franchise is one of the most famous and critically acclaimed RPGs in the industry. Known for delivering complex and emotionally resonant adventures, BioWare quickly cemented its place as one of the leading studios producing quality RPGs.
The past three entries in the Dragon Age franchise were straightforward RPGs, and there's no reason to expect a change for the upcoming fourth entry. This is especially true after BioWare experimented—and failed—with the 2019 release of Anthem.
8 Single-Player Only
Speaking of Anthem, an incendiary 2019 Kotaku report took fans behind the scenes of Dragon Age 4's convoluted development. The tale of the canceled «Joplin» version is now infamous among DA fans, who for a while feared that the fourth entry in their beloved franchise would go the Anthem route.
Alas, EA opted to leave Anthem behind and removed all multi-player content from DA4. Instead, the studio went back to its roots and refocused the upcoming adventure as a single-player game only to the delight of millions of fans.
7 Red Lyrium Will Return
The first teaser trailer for the game, released during the 2018 Game Awards, featured Red Lyrium prominently. In the games, Red Lyrium is a more potent, raw, and addictive version of regular Lyrium. It corrupts everything in its path and thins the Veil, allowing spirits and demons to interact with the physical world.
Red Lyrium played a pivotal role in Inquisition, but so much about it remains a mystery. The upcoming DA4 can fill in some of the gaps about this powerful but damaging substance and its relation to the larger DA world.
6 The Grey Wardens Are Back
The Wardens are front and center in Dragon Age: Origins. They are Thedas' defense against the darkspawn, a group of exceptional warriors who are instrumental in the world's preservation. One of Inquisition's main quests, «Here Lies the Abyss,» deals with a plot to drive all Wardens in Orlais insane. It also gives players a look into an organization whose commitment is starting to become fanatical.
The Inquisitor can either banish the Wardens from Orlais or let them join the Inquisition to atone for their crimes. This decision will surely have grave repercussions in DA4. Recently, new concept art for the game revealed a Grey Warden in full armor, teasing their return to the franchise.
5 New Weapons
BioWare's Executive Producer Christian Dailey posted concept art for a masked and mysterious character back in January of this year. Besides being huge news for fans of the game, the image revealed more about the weapons that will appear in the upcoming adventure.
So far, each class is limited as to what kind of weapons they can use. Warriors get swords and axes, Rogues get bows and daggers, and Mages get staffs. But, this image seems to hint that DA4 might mix things up and fuse some weapons. Could this be a Mage archer? Or will some sort of spell allow Rogues to use this particular bow? Fans can't wait to find out.
4 It'll Take Place In Tevinter
The Tevinter Imperium is infamous in Thedas. It is constantly name-dropped in several games, though it remains unseen. However, things are about to change, as DA4 will take place in the ancient Imperium. Fans will finally get to see Thedas' largest city, Minrathous, the Imperium's capital.
So far, teaser trailers and concept art give only a vague idea of how the Imperium will look in the finished game, but it looks like it might have a cyberpunk or even steampunk vibe to it. This will come as a surprise to fans, considering the previous games' traditional medieval setting.
3 Returning Characters
Both teaser trailers seemingly confirmed the return of two major characters in the franchise. Solas, the Dread Wolf, will not only return but will most likely serve as the game's antagonist. Charming dwarf Varric Tethras narrates the second teaser and will most likely return, as well.
Considering the Tevinter setting, two fan-favorite characters, Dorian and Fenris, are also likely to return. Leliana, Cassandra, and Morrigan—especially if she drank from the Well of Sorrows— could also return, albeit probably not as companions. Characters like Cullen and Alistair will also surely make appearances, even if they're just cameos. Finally, the heroes from past games, the Warden, Hawke, and the Inquisitor, will also have a role to play.
2 A Non-Powered Hero
«It's time for a new hero. No magic hand, no ancient prophecy. The kind of person they'll never see coming.» Those are Varric's words in DA4's second teaser, released during the 2020 Game Awards. Lead writer Patrick Weekes confirmed the game tells a story about those who have no power. «What happens when the people in charge aren't willing to address the issues?»
This will be a welcomed change of pace, especially coming off of Inquisition, where players had the full might of the organization to support their actions. Playing as a powerless and anonymous figure will allow for a new kind of exploration.
1 The Dread Wolf Rises?
In the 2020 teaser, Varric mentions some of the enemies that players can expect in the upcoming game. «Demons, dragons, darkspawn. Even the Dread Wolf.» Solas's role in DA4 will be prominent, as he'll most likely be the game's primary antagonist. Whether he's a full-on villain remains a mystery, but his plan to tear down the Veil is certainly bad news.
At the end of the Trespasser DLC, he already had considerable power, and the epilogue reveals that numerous elves around Thedas started following his cause. Could DA4 feature a full-scale conflict between Thedas and the Dread Wolf's army? One thing is certain, and it's that fans can expect a lot of Solas when DA4 finally hits the shelves.
Dragon Age 4 Release Date, Trailer, Setting, And Characters — What We Know So Far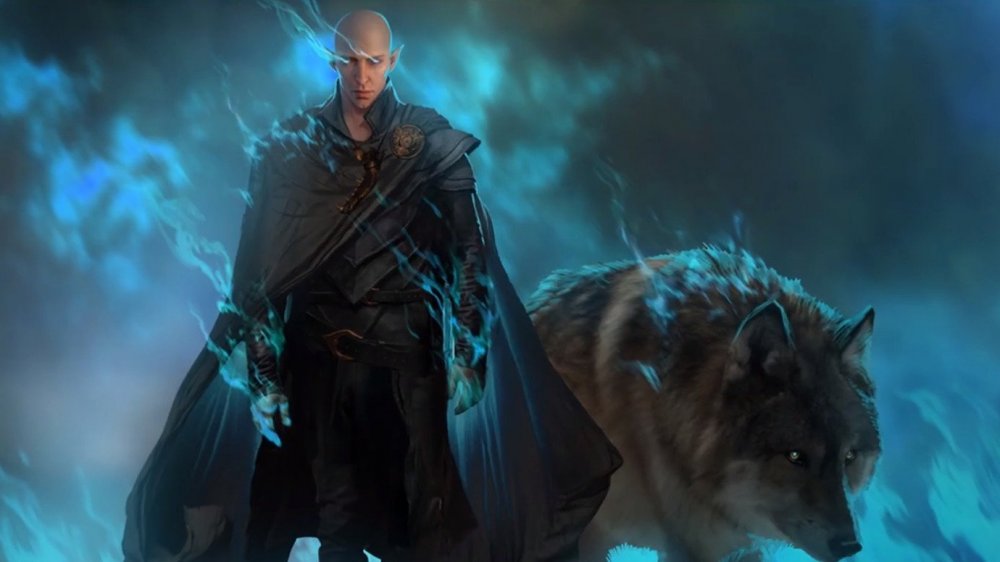 The Dragon Age series has dazzled RPG fans since the first game, Dragon Age: Origins, released in 2009. Though the franchise backslid a bit with Dragon Age 2, 2014's critically acclaimed Dragon Age: Inquisition reaffirmed BioWare's storytelling and game design chops. From the branching narrative and highly detailed setting to the constantly evolving mechanics and companion relationship system, Dragon Age continues to captivate the attention of players.
Given over half a decade has passed since Inquisition released, gamers have long wondered and speculated about where BioWare would take the franchise next. Though Electronic Arts announced Dragon Age 4 with the theme «The Dread Wolf Rises» at the 2018 Game Awards, a lack of updates and other factors had fans worried about the title's future. Would Inquisition mark the end of the beloved series?
Despite the wealth of departures, rumors, and issues with BioWare's other IP, Anthem, it seems the Dread Wolf will indeed rise. What do the developers have in store, and when will players finally get their hands on Dragon Age 4? Here's what BioWare and EA have established up to this point.
What is the release date for Dragon Age 4?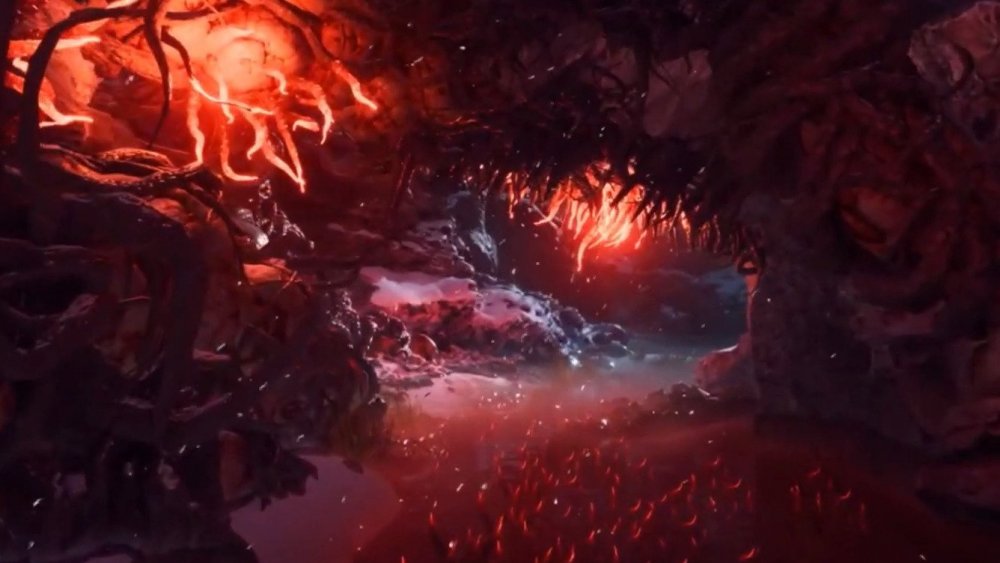 Though BioWare continues to seed details about Dragon Age 4, the release date does not number among them. Despite this, it's possible to connect some dots and make an educated guess about the sequel's launch timeline.
As of August 2020, Dragon Age 4 was still in the «early production» stage. A behind-the-scenes look at the follow-up offered some additional insights regarding the status of the game. Spanning just over four minutes, the video provided a wealth of concept art for characters and locations, in addition to some in-engine footage showing areas ranging from snow-covered peaks to underground caverns.
Based on the behind-the-scenes sneak peak, the writers have established enough of the Dragon Age 4 narrative to put together a script. It seems voice actors have already started recording their lines, including Gareth David-Lloyd, who reprises his role as Solas from Dragon Age: Inquisition. While this might suggest the game is further along in the development cycle, voice recording often takes place early in the timeline prior to character design and animation.
Given these details, and the fact Inquisition spent about four years in development from early concepts onward, Dragon Age 4 will likely release around 2022.
Is there a trailer for Dragon Age 4?
BioWare revealed Dragon Age 4 via a teaser trailer at the close of 2018. Though just over a minute long, the trailer is rife with meaning, especially for those who have finished Dragon Age: Inquisition and its final DLC, Trespasser.
The trailer focuses on an object that resembles the Red Lyrium Idol from Dragon Age 2 in the opening moments. The corrupted artifact drove more than one person insane over the course of the game. Though the developers implied it had met a specific end, it seems the item may play a key role in Dragon Age 4. In the final moments of the trailer, you see an image of Solas and Fen'Harel, the Dread Wolf, with the idol suspended between them. This culminates in two powerful lines: «You've found me at last. I suspect you have questions.»
This teaser has spawned a number of Dragon Age 4 fan theories. Eagle-eyed viewers were quick to spot the Dread Wolf's three red eyes, a detail that diverges from its depiction in Trespasser murals. The key exception is Solas' Trespasser tarot card, which also shows the wolf's eyes suffused with a red glow. Some have interpreted this as proof that Solas plans to infect himself with Red Lyrium to increase his power and tear down the Veil, but the truth remains shrouded in mystery.
What is the setting of Dragon Age 4?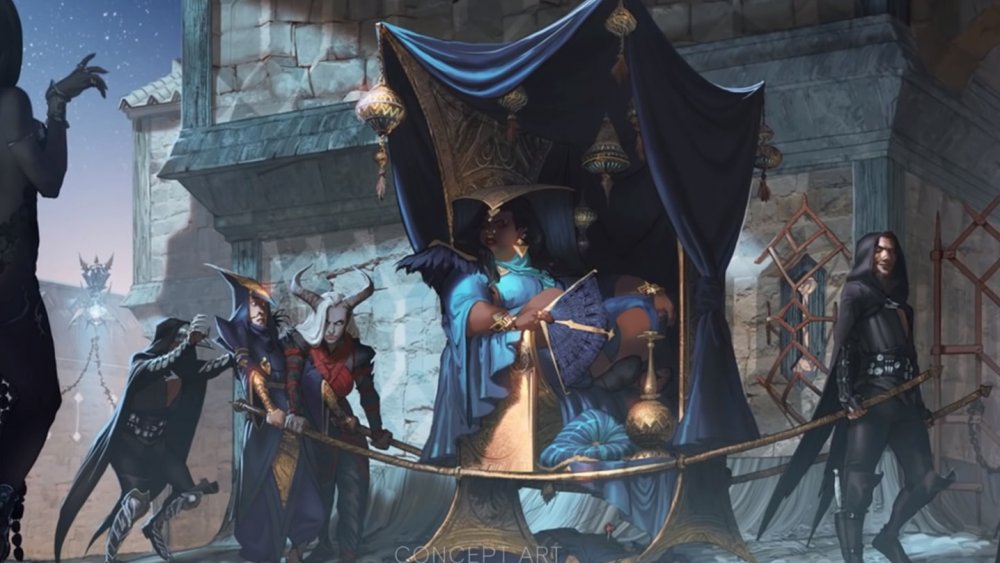 BioWare has yet to confirm where Dragon Age 4 will take place, however, several details point to the Tevinter Imperium as the most likely possibility.
Though Inquisition focused on Ferelden and Orlais, the game included several references to the Tevinter Imperium and its current state of affairs, including some blatant foreshadowing. In the final cutscene of the Trespasser DLC, the Inquisitor stabs a dagger into the nation on a map, heavily implying they had tracked Solas and his next scheme to the country. Dragon Age: Tevinter Nights, an anthology of Dragon Age short stories released on March 10, 2020, also fans the flames of this theory.
According to Jason Schreier, work on Dragon Age 4 began in 2015 under the codename «Joplin.» EA later cancelled the project and shifted the majority of BioWare's staff over to the flagging Anthem before rebooting Dragon Age 4 as «Morrison.» While it remains unclear how much Joplin will influence Morrison, it's possible that key elements, such as the planned setting, will carry over. Where was Joplin's action slated to unfold? You guessed it: the Tevinter Imperium.
Which characters are in Dragon Age 4?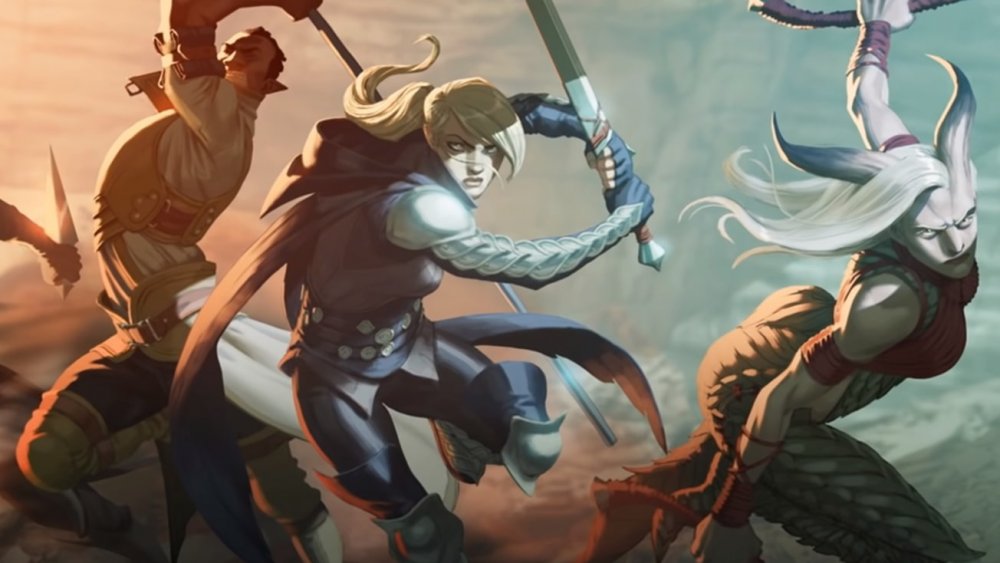 BioWare has made it clear since the first teaser dropped in 2018 that Solas will play a large role in Dragon Age 4's story. The rest of the cast, including who else will return from prior series entries, remains unclear. However, a review of the «behind the scenes at BioWare» video released in August 2020 provides some clues.
The four minute mini documentary contains a large collection of concept art. A female Qunari appears in multiple shots, indicating she will likely serve as one of the PC's companions. You can even spot her silhouette in an image showing eight shadowed figures in a line towards the middle of the video, suggesting this may be the first look at the core party members in the next game.
While details remain scarce, clips of voice actors provided during the behind-the-scenes look helpfully supplied the names of at least two new characters: Bellara and Davrin. It's obvious Davrin is a member of the Grey Wardens, the group to which the Dragon Age: Origins protagonist belonged. Bellara's potential role and background are less defined.
Dragon Age 4: All the rumors and details we know so far
Dragon Age 4: All the rumors and details we know so far
By Lauren Morton 30 August 2020
Dragon Age 4 is reportedly still in pre-production, but we can guess some details about its characters, settings, and gameplay.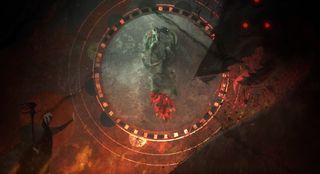 Dragon Age 4 was, for several years, one of the most open secrets in gaming. After the ending of Dragon Age: Inquisition's final DLC made it very clear that the saga of Thedas was far from over, we've been expecting another Dragon Age game to follow it. BioWare spent years dodging any official confirmation that the fourth game was in the works while executive producer Mark Darrah continued his tradition of using Twitter to share fan works and make cryptic statements to tease fans.
Now, BioWare have said in no uncertain terms that they're working on the next Dragon Age game, though we still know precious little about it from a short narrated teaser trailer, a behind-the-scenes video, and some concept art. We still haven't actually gotten a proper look at Dragon Age 4's gameplay, characters, or heck even a title, but BioWare have begun to sprinkle out teasers more frequently as of summer 2020.
While we keep waiting for a proper unveiling, here's everything we know about Dragon Age 4's existence, a possible release date, trailers, characters, and more.
Дата выхода Dragon Age 4 не раньше 2022 года, по крайней мере
Мы знаем Dragon Age 4 находится в разработке благодаря тизеру 2018 Game Awards и некоторым концепт-артам, выпущенным всего несколько месяцев назад (подробнее об обоих в следующих разделах). Однако пока этого не произойдет. Вовремя Отчет о финансовых результатах EA за 2 квартал 2020 г., Финансовый директор и главный операционный директор EA Блейк Йоргенсен сказал следующее: «Вы должны предположить, что существует Dragon Age, и мы говорили об этом публично, что он в разработке, и он, вероятно, появится после 22 финансового года… вы должны предполагать, что он уже существует, и в планах есть этот продукт, а также некоторые другие продукты ».
Финансовый год EA заканчивается 31 марта, поэтому, учитывая заявление Йоргенсена инвесторам, мы ничего не увидим как минимум до апреля 2022 года. Это самое раннее время, которое мы увидим. Dragon Age 4, но ожидание может продлиться до марта 2023 года. По крайней мере, потенциал Dragon Age 4 дата выпуска почти подтверждает, что игра будет на Xbox Series X, PS5 и ПК, в отличие от Dragon Age: Инквизиция, который запущен одновременно на платформах текущего и последнего поколения.
Dragon Age 4 Latest Leaks and News We Know So Far
About one month ago, BioWare teased Dragon Age 4, mentioning a mysterious character, the Dread Wolf. While the fans of the franchise are frenetically discussing and speculating on the teaser and the few rumors emerged online, we'll show you who is "The Dread Wolf."
Many fans speculated on the true identity of The Dread Wolf, the answer is quite simple and obvious, and every gamer who finished Dragon Age: Inquisition should know it.
In the Dragon Age 4 teaser that BioWare rolled out approximately one month before, we can see three tarot cards. One of them is revealing Solas, a wizard, the second card is depicting another sorcerer, while the last of these tarot cards is showing the cloaked version of Solas, the very same one every gamer who beats the Dragon Age: Inquisition gets.
Dragon Age 4: Who Is "The Dread Wolf?"
Also, at the final scene of Dragon Age: Inquisition storyline, Solas is awakened by a demigod dubbed as "The Dread Wolf," which is a quite popular character in the Dragon Age universe as it appears on a lot of tapestries across the in-game world.
Accordingly, The Dread Wolf in Dragon Age 4 teaser is no one else than the demigod that awakened Solas at the end of the Dragon Age: Inquisition story. If that is indeed correct, then the action of Dragon Age 4 would take place "Tevinter," while Solas might be the main character of the upcoming title of the renowned franchise.
On the other hand, Solas might be The Dread Wolf himself in Dragon Age 4, as the demigod might have possessed him. Even though this is just a hypothesis, it might turn out to be true, but we'll never know precisely before we get any information from BioWare.
Besides, we don't even know when Dragon Age 4 will come out, but since BioWare released a teaser, we presume 2019 or 2020 would be most probable for the release date.
Sonia Theo has a long experience in writing, and now she is our associate journalist covering tech, gaming and mobile news. She has a BA in English and German and a BA in Arts and Design. Sonia likes writing about the latest updates in current and future games, guides and reviews. Her favorite past times is gaming, crafting and cooking. Sonia is always ready to help players with tips when they're in a tough boss fight.
Everything we know about Dragon Age 4: Story, release date, and rumors
Source: BioWare
Dragon Age 4 is on its way. Warning: Dragon Age 2 and Inquisition spoilers included.
We've known Dragon Age 4 was on its way since witnessing the end of Inquisition. The dialog left nothing to the imagination: the story was not over.
. #TheDreadWolfRises with an ominous greeting, «So, you found me at last. I suspect you have questions.» Yes, we do. We really do.
Dragon Age 4: Release date
Dragon Age 4: What we know is true
Dragon Age 4: What could be true
When is the release date for Dragon Age 4?
April 2022 is the earliest we could see Dragon Age4.
The chief operating and financial officer at EA, Blake Jorgensen, said Dragon Age 4 will be seen, «probably», after the 2022 fiscal year. So, we won't see the game for at least another year, April 2022 at the earliest. But we all know how delays happen, especially looking at how 2020 went.
Covid affected game development, much as it has everything else, in 2020. In July, we heard that work was still being completed on Dragon Age 4, just from a safe distance at home.
I realize that most of you are here for Dragon Age news and there hasn't been a lot of that lately.
Let me just run down some things I an say:
1. We are working on the next Dragon Age
2. Yes we are working from home
3. Working from home is harder
4. We are making progress
It's coming. But, given the wait, we can safely guess it will be available on PS5 and Xbox Series X when Dragon Age 4 finally gets here.
What we know is true about Dragon Age 4
Mark Darrah, BioWare's executive producer, gave a tease for Dragon Age 4 screenshots back at the end of 2019. Luckily, we have been steadily collecting more tidbits for you.
Source: Mark Darrah, BioWare
At Gamescom Opening Night Live with Geoff Keighley, BioWare shared a sizzle reel of Dragon Age 4 concept art. Giving us an opening look into the world we will see. And in the newest artbook released, it seems confirmed that Dragon Age 4 will take us into Tavinter.
Finally picked up the BioWare book and hey is this the first *official* confirmation Dragon Age 4 is set in Tevinter? (I know we all sort of guessed this already) pic.twitter.com/229xriPbof
The Story so far
Warning: This section contains spoilers from the second and third installments of Dragon Age. If you plan on playing Dragon Age and you don't want spoilers, skip past this section
Playing Dragon Age 2, we traveled into the Deep Road with Verric and his brother Bartrand on a mission to recover the Dwarven treasures. It was on this treasure hunt we stumbled upon a thaig overflowing with red lyrium. Locked in the center of this thaig of lyrium is a pedestal, and sat upon it, an idol. The same idol shown in the 2018 teaser trailer.
Source: BioWare
Throughout the game, we learn of the power held in red lyrium. Bartrand becomes corrupted by the idol. And in Act 2, when we have to enter Bartands home and confront him, he tells us how he «hears a song» sung by the red lyrium idol. Bartrand has committed unspeakable crimes against his servants, attempting to grow red lyrium from their bodies. To further frustrate an already horrible situation, he no longer has the idol. Bartrand sold the idol to Meredith, the Knight Commander of Kirkwall. The idol's corruption has continued to fill the city of Kirkwall as Meredith turns her fight against the mages and magic. Meredith takes this battle to an extreme and the city of Kirkwall is all but destroyed.
Dragon Age taught us the story of the Dread Wolf. The Dread Wolf moniker refers to Fen'Harel, a mischievous trickster god, much like we view Loki. He is the Elven god of betrayal. We pick up bits and pieces of information about him throughout the game, but our companion left out an important aspect of his life; he is the Dread Wolf.
Enjoy this little reminder of our conversation with Solas before he departs:
Lyrium remains a prominant aspect in Inquisition and with the re-emergence of this idol, what corruption is yet to come in Dragon Age 4?
What could be true about Dragon Age 4
The Story: What might be
Theories are flowing about the idol's meaning in the teaser trailer. As we see it, the idol sits in between a large wolf with three eyes and an elfs outstretched hand. Could the Dread Wolf have come into possession of the idol; its eyes matching the red of the lyrium? The is no surprise when a loving fanbase evaluates every part of a trailer. This is some of what the community is expecting.
The end of Trespasser was what hooked me to the next Dragon Age game. Solas' attempts to save the Elves ended with the destruction of their world. Dispite these failings, as we said good-bye to Solas, he spoke with hope. A wish for the restoration of the Elves, «I will save the Elven people, even if it means this world must die.»
Solas plans to save the Elves at any cost. This isn't exactly good news for our hero in Dragon Age 4. Are we off to save the world one more time. or are we going to help Solas resurrect the Elven world?
What is the setting of Dragon Age 4?
Solas' had said the Qunari are looking to Tevinter. This along with the DLC ending in an image of a dagger stabbed into a map at the heart of the Tevinter Imperium, has some fans expecting Dragon Age 4 will be set in the lands of blood-magic and immorality.
Source: BioWare
Several Dragon Age writers worked in collaboration on a set of short stories back in March 2020. The title of this collection is Tevinter Nights.
And now with the new art book also being based in Tavinter, it all but verbally confirmed.
A catalog of games
Xbox Game Pass Ultimate
All of your gaming needs, in one subscription.
Is the Xbox Game Pass Ultimate the best value in all of gaming? It's possible. Ultimate bundles your Xbox Live Gold subscription with an Xbox Game Pass subscription for both Xbox consoles and Windows PCs. That means access to hundreds of games, with more added all the time, for a single monthly subscription cost.
$45 at Amazon (3-month subscription)
$15 at Amazon (1-month subscription)
We may earn a commission for purchases using our links. Learn more.
These are the best Dell XPS 13 deals for Cyber Monday
The XPS 13 is one of our favorite laptops of 2021. It also costs a hefty chunk of change. Change that with these Cyber Monday deals, some of which are almost gone already.
Expand your Xbox console with these external drive discounts
With Cyber Monday savings already live early across many retailers, we've rounded up the best external hard drives and SSDs to expand your Xbox One, Xbox Series X, or Xbox Series S storage.
Jack Dorsey steps down as Twitter CEO and publicly says 'hi' to his mom
Jack Dorsey decided to make it official on Cyber Monday, 2021, that he'd be stepping down as CEO. He wrote a lengthy email outlining his reasons for the move.
These are the best keyboards to use with Xbox Series X and S
Xbox Series X and S continue Xbox's support of mouse and keyboard control, so we rounded up the best keyboards to use with your next-gen console.
Источники:
Dragon Age 4 | Release Date, Features, Rumors, and What We Know So Far
http://screenrant.com/dragon-age-4-gme-everything-we-know-so-far/
http://www.looper.com/240913/dragon-age-4-release-date-trailer-setting-and-characters/
http://raduga-vvk.ru/populyarnye-stati/video-igry-dragon-age-iv.html
http://www.windowscentral.com/dragon-age-4